Vintage Rawlings PRO-1000H Right H Made In USA Heart Of The Hide NEEDS REPAIR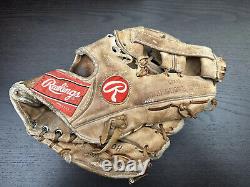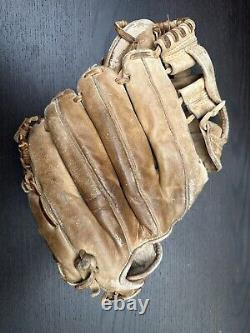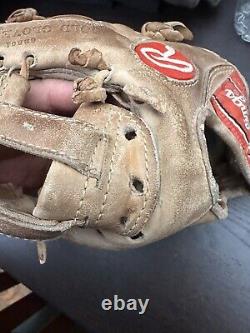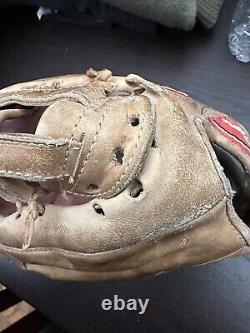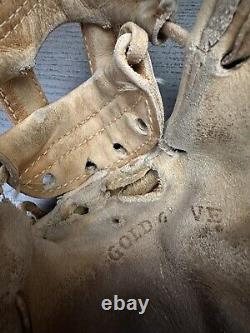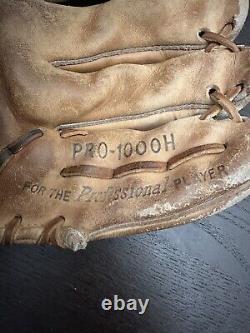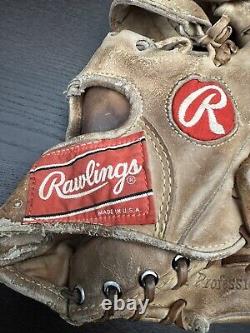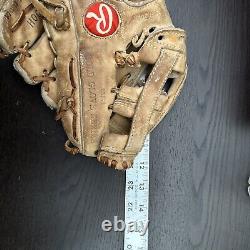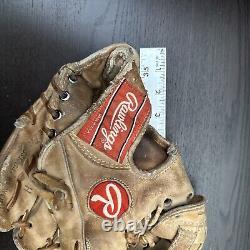 This vintage Rawlings PRO-1000H baseball glove is a classic piece of equipment for any baseball enthusiast. Made of high-quality leather, this glove features a 5-finger style and is suitable for all positions. The size of the glove is 12 inches and the color is a rich brown.
The brand is Rawlings and the model is PRO-1000H. The glove was made in the United States and is intended for right-handed players. This glove is perfect for any baseball activity and is sure to provide an authentic feel to your game. Needs some parts restrung, damage to part of leather in pocket.